'Black Panther' Moviegoers Slayed In Their African-Inspired Outfits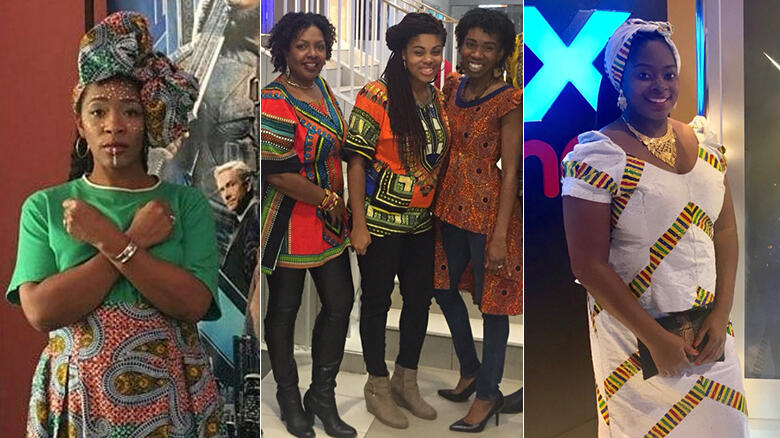 Moviegoers who went to the opening weekend of Black Panther slayed hard when they rocked their best African-inspired looks to theaters. And rightfully so! The movie broke all kinds of records. Black Panther had the fifth highest-opening for any film ever. It's also the third highest-grossing movie for a 3-day weekend. But, wait there's more! Black Panther also became the highest-grossing movie of all time for a February release, and a release on President's Day weekend. On top of that, the film had the second-highest haul for a Sunday and it had the second-highest preview gross in Marvel's history, thanks to its Thursday preview.
All of these achievements were accomplished by Black Panther's excited fans. Many of the film's watchers were even dressed to the nines to watch it in theaters. We must say that these outfits were incredibly beautiful and we loved seeing the pride that each and every one of these Black Panther fans showed in their tradition ensembles. The men were looking like a million bucks, the women served and the children were too adorable. We've collected some of these great looks from the #WakandaCameToSlay hashtag. Take a look at them now!